As part of our financial module rollout, your officials will be able to enter their W9 information right into assignr.com.
We know it can be a pain to chase down your officials who haven't provided this. We have made this process as easy as possible, giving officials a way to provide this information on assignr.com.
If your officials have ever been asked to fill out a paper W9 on the field or on the court, you can now provide a safer way to provide and store this information. They can avoid the uncomfortable feeling of leaving personal information on a piece of paper at the scorer's table. 
How does it work?
Your officials provide their W9 information on assignr.com, and we encrypt and store this information using bank-grade encryption technology. As an assignor, you will have access to this information if you need it.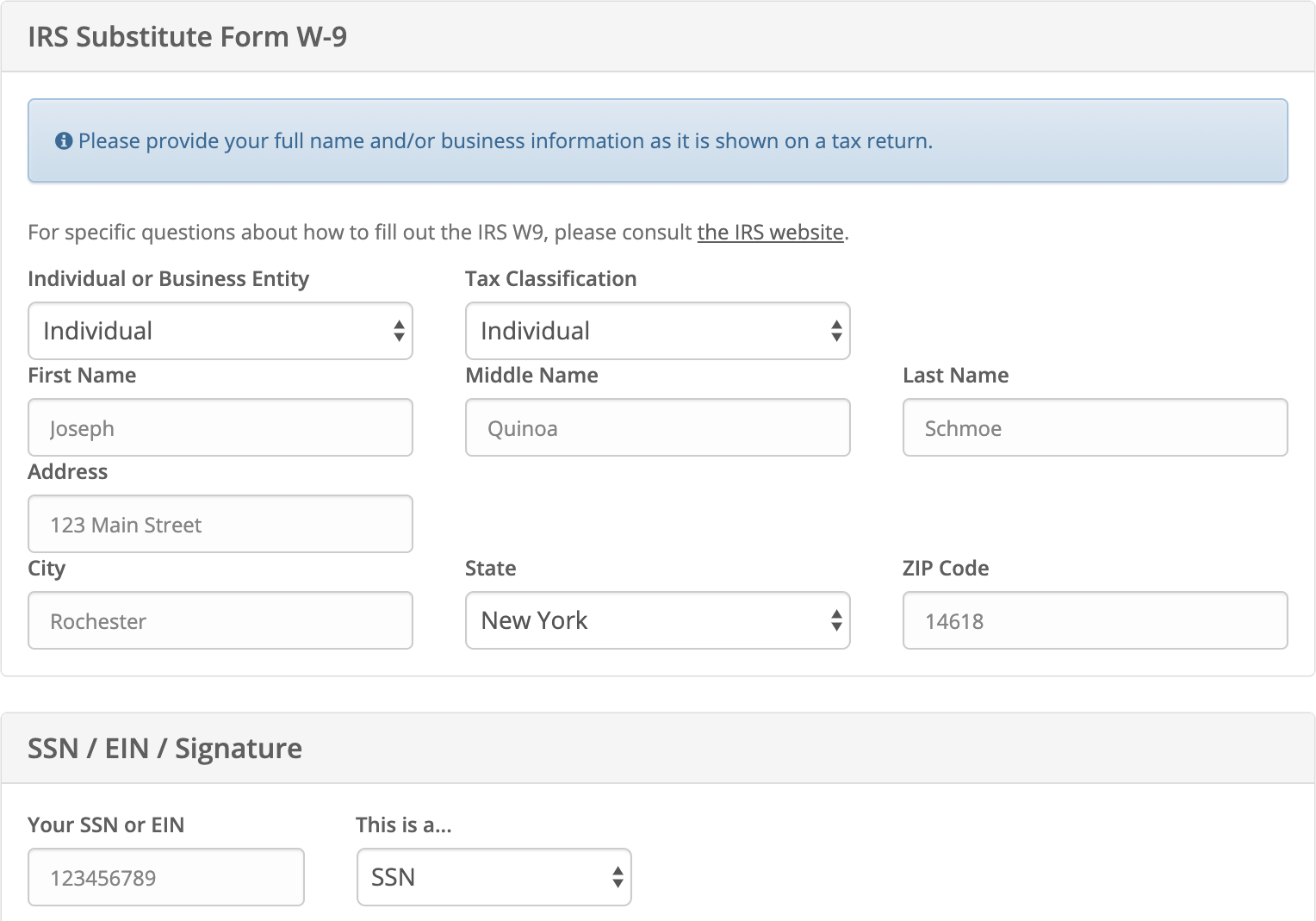 If your officials are paid by someone else, you can grant access to your official's W9 through our Financial Module.
Access to an official's W9 is strictly controlled and tracked. Individuals accessing an official's W9 information will be required to, and we can track who accessed this information and when they accessed it.
For organizations using our Direct Deposit feature, we ask the official for their W9 prior to obtaining bank information. Officials are motivated to provide their bank information, because everyone wants to get paid. We collect this information all at once, making it one less thing you have to track down at the end of the year.
And Yes, There's More…
We have one more surprise to announce… Stay tuned for more!