The Work Isn't Over When The Game Is Done.
Once the final whistle has blown, your work as an assignor doesn't really end. Your officials need to get paid, and we can help you make this process as easy as possible, both for you and for your officials.
Our financial module takes the headache out of ensuring your officials get paid accurately. It's like having a light version of QuickBooks or Xero attached directly to your assigning software.
We can help you manage everything from start to finish. Regardless of whether you pay officials yourself, have someone to help you out, or even if your officials are paid by a league or a school, you can use assignr.com to help your officials get paid quickly.
Get Officials Paid Quickly and Easily with Direct Deposit
For our customers in the United States, you can enable our direct deposit feature, which allows a paying administrator to authorize payments to officials directly within our site. It works directly with our financial module, so you'll always know exactly who got paid and when.
No more stuffing of envelopes, or manually entering payment information into another system. You can easily process weekly, bi-weekly, or monthly payroll for your entire organization in a matter of minutes.
Direct Deposit will be launching in March.
And Yes, We Can Even Handle Your 1099s…
If you dread the work involved in preparing 1099s for your officials, we have you covered there as well. assignr.com allows officials to provide their W9 electronically. Paying administrators can access it through assignr.com if they need it. At the end of the year, assignr.com can generate a printed or electronic 1099 for any official that requires one.
We can help you manage this process from start to finish. Our 1099 service includes an electronic or printed 1099 for any official that needs it, as well as e-file of the 1099-NEC form with the IRS.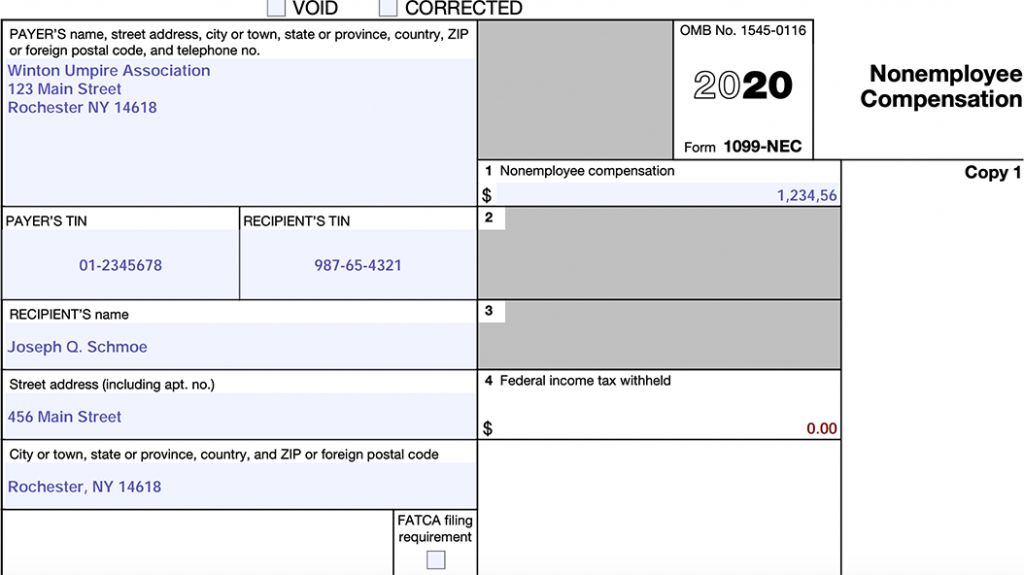 Someone Else Pays Your Officials? We Still Have You Covered.
If your officials are paid by leagues, schools, or some other entity outside of your officiating organization, we have you covered there as well. You can easily grant access to multiple outside organizations. They will only see the payments that have been approved for their organization. They can pay officials using direct deposit right in assignr.com, and processing fees are paid by the organization that pays officials.
Our commitment to helping officials get paid starts with assignr.com's flexible game fee structure. We can handle any kind of fee structure you can think of. Most of our customers pay based on the level of the game, the specific position that is bing assigned, the experience of the official, or a combination of all of these.
You can set these up in advance, so that your game fees are automatically calculated based on your pay scales. If you need to set a one-off fee for a specific game, you can do that as well.
Not Located in the United States? Our Financial Module Still Works For You Too.
Our financial module is flexible enough that you can still use it to track payment amounts and what is due. Your officials will like that they can see exactly which games have been paid, and you'll be able to ensure that everyone gets paid correctly.
Our "at a glance" view is another great benefit, along with the many other features of Assignr, such as:
Automated Notifications and Game Reminders, Exceptional Customer Support, Export/Import Files, Game Requests for Officials, International Date/Time/Currency Formats, Self-Assign.