Over the last couple of weeks, we've been letting people know about some exciting new stuff.
We're doing 1099s too.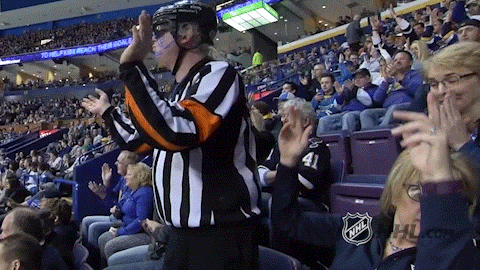 It's hard to get excited about 1099s, but that's what this dude is obviously doing…
If you're paying officials, we know this can be a big pain to deal with, either for you, your treasurer, or for the schools that pay your officials.
Heck, maybe you don't issue 1099s at all, but you know that you probably should. If that's the case, we promise not to tell anyone….
Getting the necessary stuff done will be much easier.
Here's how this will work:
Your officials provide their W9 by entering their information into assignr.com. If you're using our Direct Deposit functionality, then we've already asked them for it.
When you use our financial module, the payment information for the tax year is already in assignr.com.
You'll have a single screen where you can approve the amounts from all of your officials. You can dig into the details to verify the numbers if you want.
We provide an electronic IRS 1099-NEC form to each official that needs one.
We notify the official that it's ready, and they download it from the assignr.com website.
If needed, we can mail a paper 1099 as well.
We'll also e-file this information to the IRS for you, so there isn't any paper you need to mail to them.
So what's new with assignr.com? A lot!
Our financial module will help you manage payment information.
It works for paying officials directly, or you can grant access to leagues/schools/others
Your officials can provide their W9 on assignr.com
Direct Deposit will streamline how you pay officials
We can handle your 1099s as well
Interested in more information? Contact us today and we can get you up and running quickly.