We've talked with a lot of assignors, and paying officials has always been a pain point that seemed to come up fairly often. We've heard it all. Some organizations writing paper checks, and manually entering payment details into QuickBooks. Others are plunking their umpires' mobile numbers into the Venmo phone app. Some organizations pay cash at the game, and the coach is pulling money out of an ATM prior to the start of the game.
If you have anything to do with paying officials, you probably realize that assignr.com's functionality stops with our payroll report. You run the report, and then the rest of the work of paying officials is up to you.
That will be changing.
Introducing Our New Financial Module
We're excited to announce that, starting in March, we will be adding a new financial module to assignr.com. This is going to add a number of features that we make your life easier.
Our financial module starts with a simple way to approve assignments and game fees for payment. If you need to make an adjustment because an assigned official was changed at the last minute, or if you need to adjust a game fee, you'll be able to do this all from one screen.

Easily Track What's Due and What's Paid
assignr.com will track which games and assignments have been approved, so that if you need to withhold payment to determine the correct fee or assignment, this won't hold up payroll for everyone else.
Once game fees and assignments have been approved, we consolidate the approved games and fees into a single statement for each official. If you pay on a weekly, bi-weekly or monthly basis, your officials will be able to easily see which games were included in any payment made to them.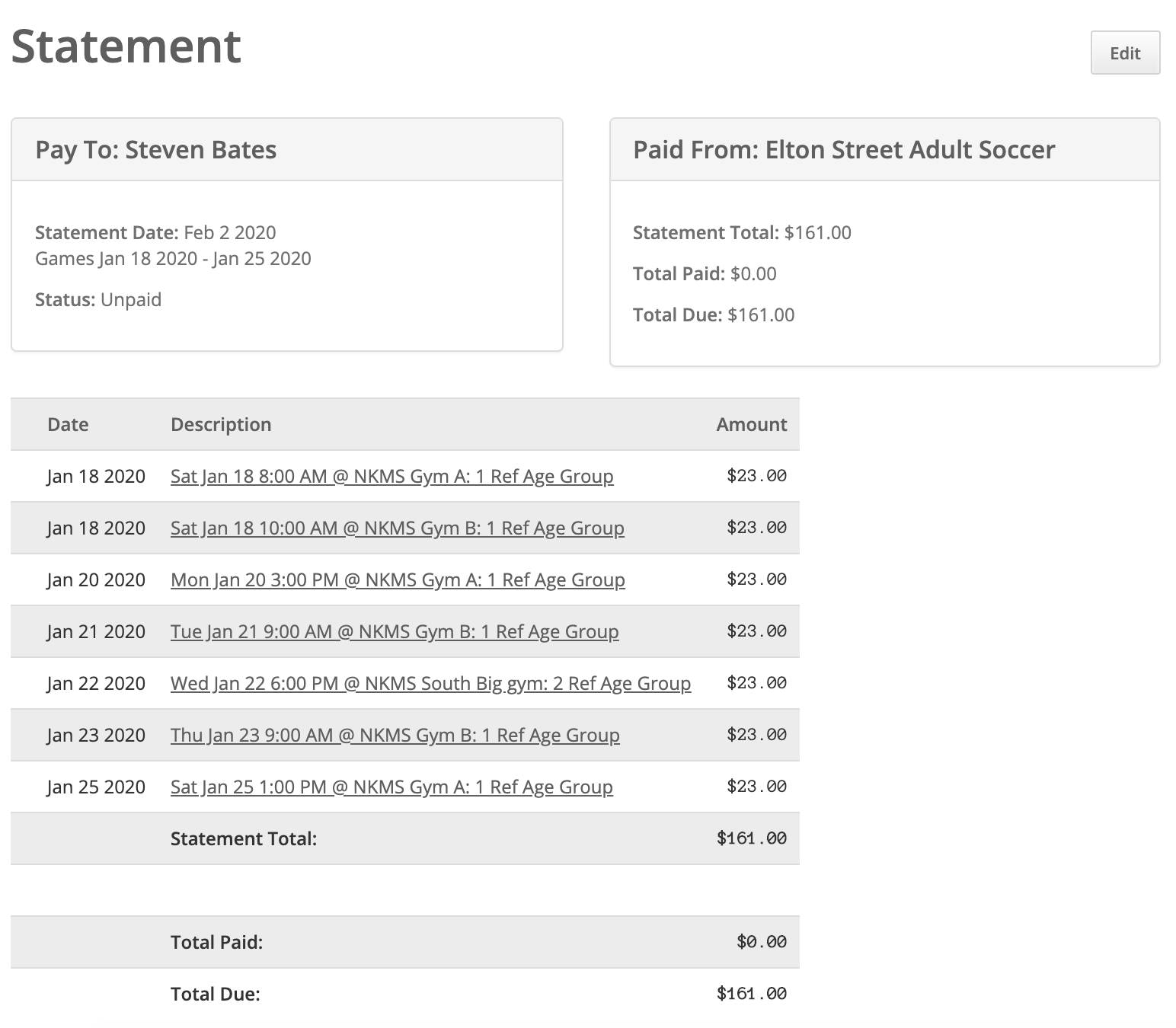 It's simple to track what's owed and what has been paid.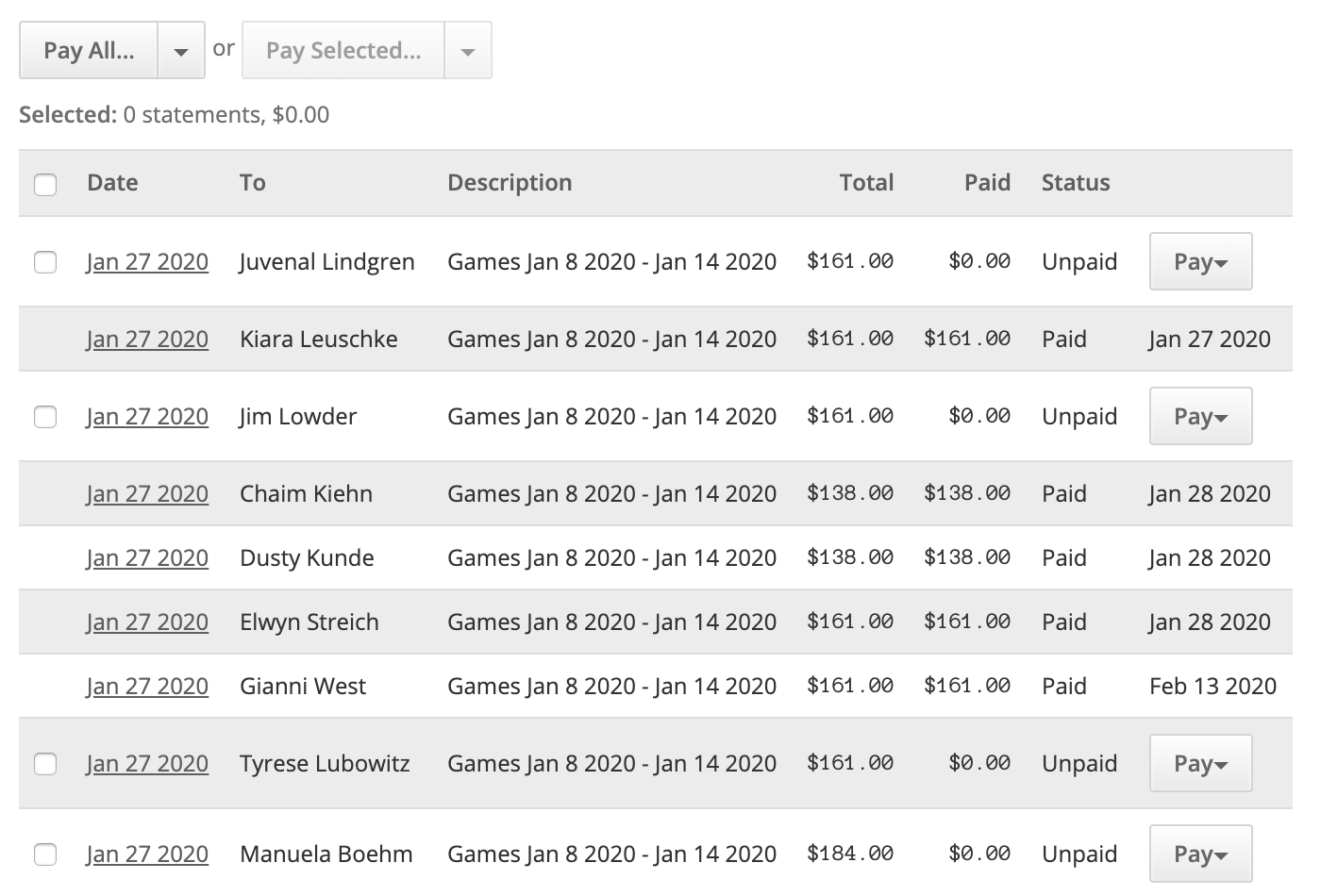 If you have a bonus system, or need to make one-off adjustments to an official's pay, you'll be able to do that.
If you'd like to withhold a set amount of dues from your officials' paychecks, we can help you with that.
Paid By Someone Else? We do that too.
If your officials are paid by someone else, whether it be a league, multiple schools, or some other arrangement, we can work with that as well. You'll be able to easily assign games to the entity responsible for payment. Each school or league will be able to login to assignr.com and see exactly what needs to be paid, and what is outstanding.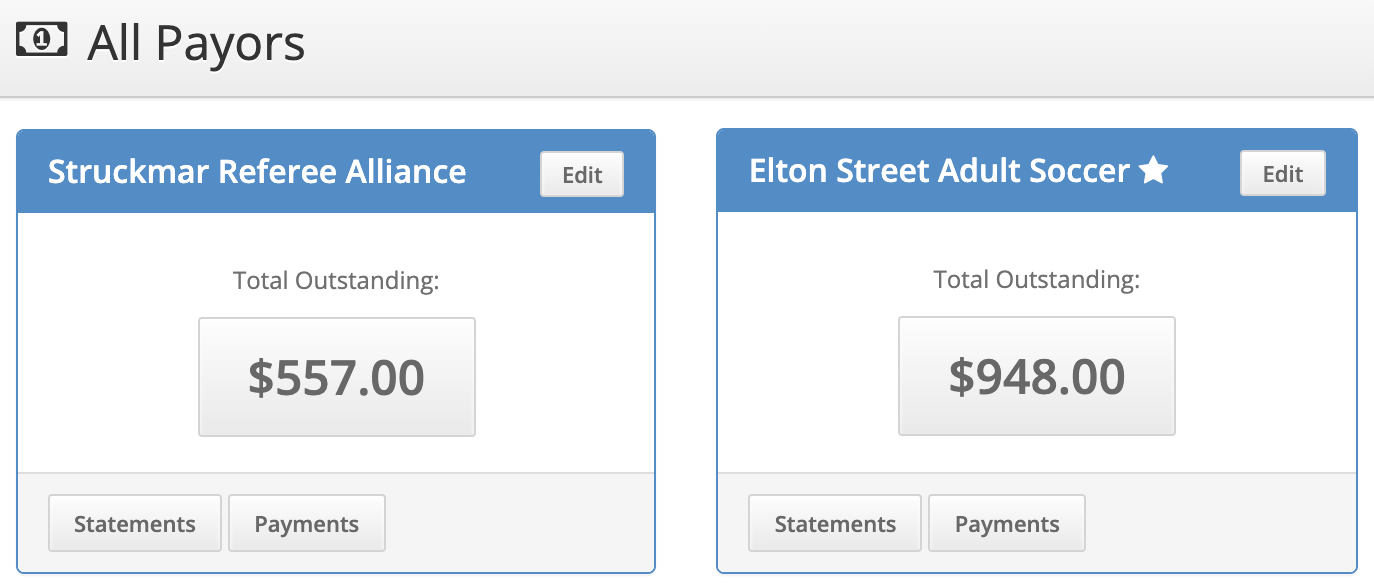 All of this works within the game fee structure that already exists with assignr.com. Plus, we keep your historical financial data. Even if you archive your games or delete officials at the end of a season, you'll always have an accurate record of what was paid.
And Yes, There's More.
We're excited to offer this to you… but as they say, "there's more". We can't wait to tell you what else we have planned. Look for more information from us later this week.